TCEI #1: Trouble Meditating? Try This Instead
Feb 04, 2023
Read time: 2 minutes
Today I want to discuss a common challenge many people have: the struggle to meditate.
Meditation comes with many benefits, but it's hard to experience them if you can't seem to meditate no matter how much you practice.
The truth is, some people struggle to meditate for a good reason that is often not talked about.
So today, I'm going to break down:
Why you might be struggling to quiet your mind and meditate
What you can do instead to get the same benefits
How to try an exercise right away
A Likely Cause
One of the main reasons why people have trouble meditating is due to nervous system dysregulation.
Our busy modern lives are often filled with consistent stressors. And while we're all doing our best, these stressors have a larger effect on us than most realize.
As Bessel van der Kolk's now famous book title states: "The Body Keeps The Score."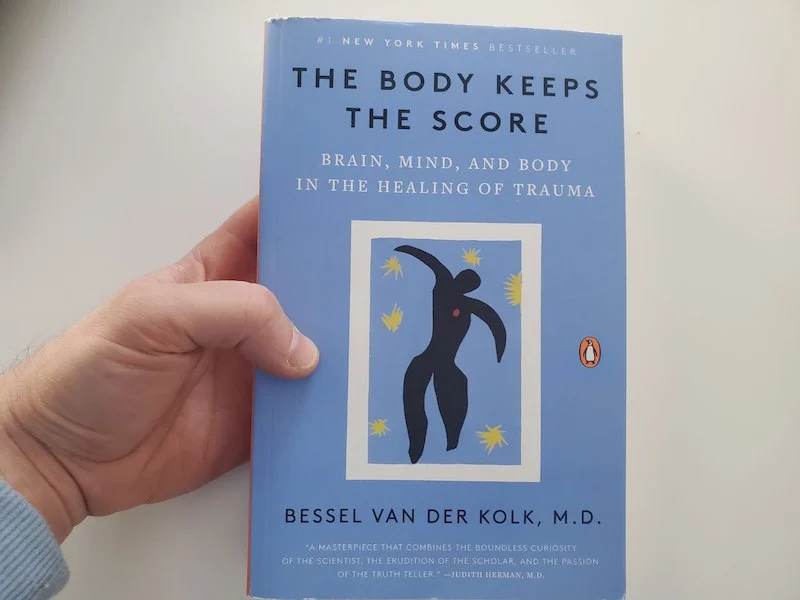 This means that stress takes a toll on our body, specifically our nervous system.
This stress, often in the form of survival stress, is stored in our body and can make us feel fidgety, anxious, activated, or tight.
Then when we go to meditate, we're battling an overly active mind and body.
Without the right approach to be with and 'settle' these feelings, meditation can feel impossible.
What To try Instead
Instead of trying over and over again to force a meditation habit or routine, be open to the idea that meditation might not be the best strategy for you right now.
My three years of training in nervous system health and trauma led me to discover a solution to people who struggle to meditate: neurosensory exercises.
This type of exercise is perfect for people who struggle to meditate because it's a practice that uses our senses to tell our body and mind "it's OK to be calm."
Much of the time, after just a few minutes, people who practice these exercises will notice their mind and body become much more at ease. Over time, deep meditation even becomes possible.
This is because these exercise create a safe space within our body for stored stress to leave. This path can eventually bring on an everyday sense of ease again.
Try It Out Today
I put together an 8-minute guided neurosensory exercise you can try out right now and use anytime.
You don't need to do anything overly special to give this a go. Simply find a quiet-ish space, sit down, and go for it.
---> Click here to listen to my exercise
Peace & Keep Exploring
---
I have two courses focused on personal development and wellness:
Transform you, transform the world.


Join 120,000+ subscribers who get our weekly CE INSIGHT. A concise newsletter with actionable personal development tips and solutions for a new future.
We hate SPAM. We will never sell your information, for any reason.